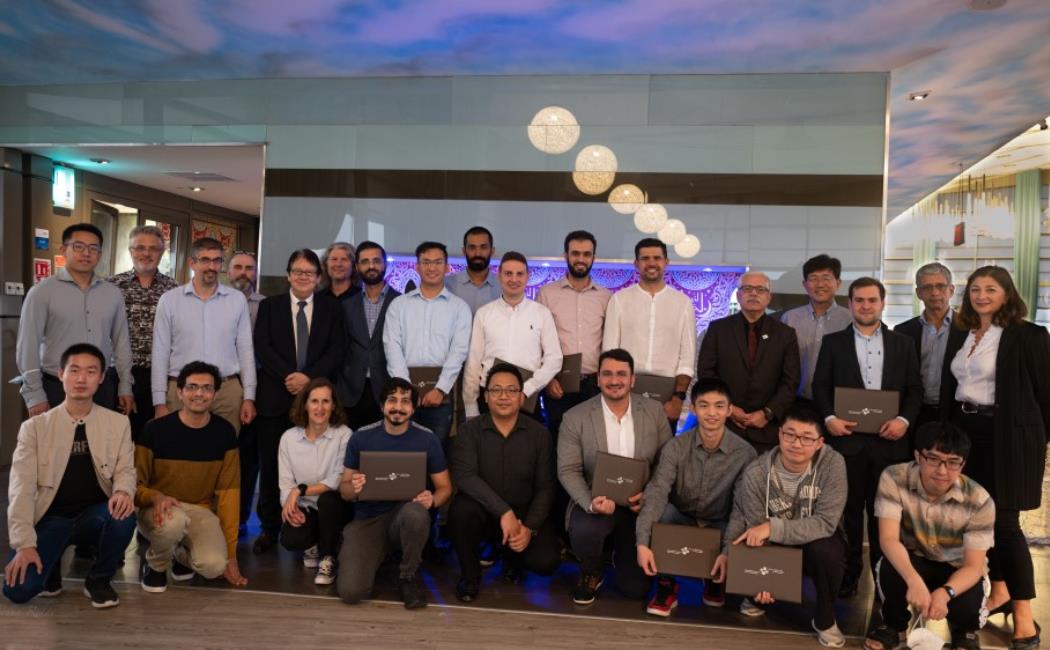 On March 30th, the Mechanical Engineering Program celebrated the 15 students who received the Dean's Award 2022, where 9 of them are from Clean Combustion Research Center.
The students were selected based on their academic and research accomplishment. Each student received their award certificate from Professor Ravi Samtaney (Dean PSE) and Professor Aamir Farooq (Program Chair ME). The award also includes a one-time $2500 cash prize.
"I feel honored and grateful to receive this award, it is a great motivation towards improvement. This would not have been possible without the help and guidance of my colleagues and Professor", says Ph.D. Student Mhanna Mhanna, who joined the center in 2017 and was the member of SAC (Student Advisory Committee) from 2020 to 2021.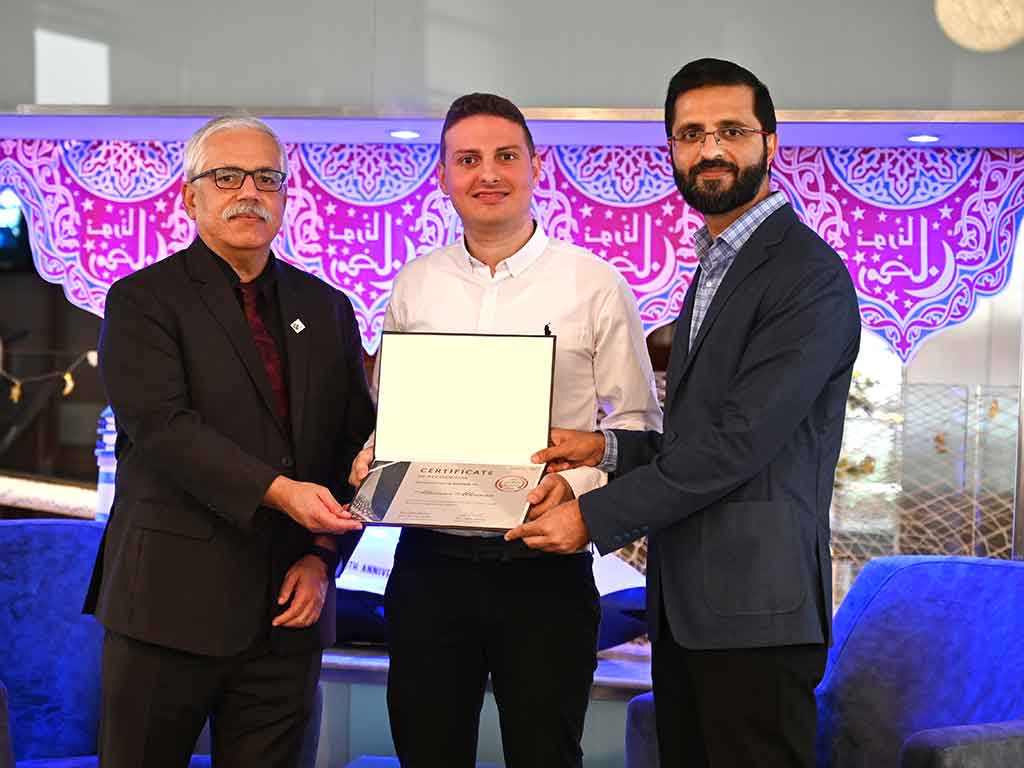 from left to right: Dean Ravi Samtaney, Mhanna Mhanna, Associate Professor and Program Chair ME Aamir Farooq
Congratulations to our CCRC ME awardees!
Emad AL Ibrahim
Erica Quadarella
Hao Shi
Hao Tang
Kiran Yalamanchi
Lorenzo Angelilli
Mhanna Mhanna
Mickael Silva
Ponnya Hlaing