Photo Credit: Raheena Abdurehim
KAUST Ph.D. student Bogdan Dragos Ilies recently received two awards from the League of Romanian Students Abroad. During the 10th edition of the Academic Excellence Awards Abroad in Bucharest, Romania, Dragos Ilies won special mention in the category "Romanian students abroad" and won the Public Audience Award. The latter award was given following an online vote on the LSRS Facebook page, with Dragos Ilies collecting over 1,400 likes on his candidate profile.

"[The] awards represent a great honor for me, and I'm proud I [have been] able to represent my country abroad...both in Europe and in Saudi Arabia," he stated.

Dragos Ilies first came to KAUST as an intern in Professor Salim Al-Babili's research group. Impressed with the University, its facilities and the KAUST lifestyle, he then applied to KAUST as a master's degree student and was accepted to the plant science program under the supervision of Professor Mark Tester. After graduating with his M.S. in 2018, Dragos Ilies began his Ph.D. studies at KAUST in atmospheric chemistry with Associate Professor Mani Sarathy. His current research focuses on how secondary aerosols like machine-generated nitrogen oxide and even volatile herbal substances can influence climate change by increasing temperature.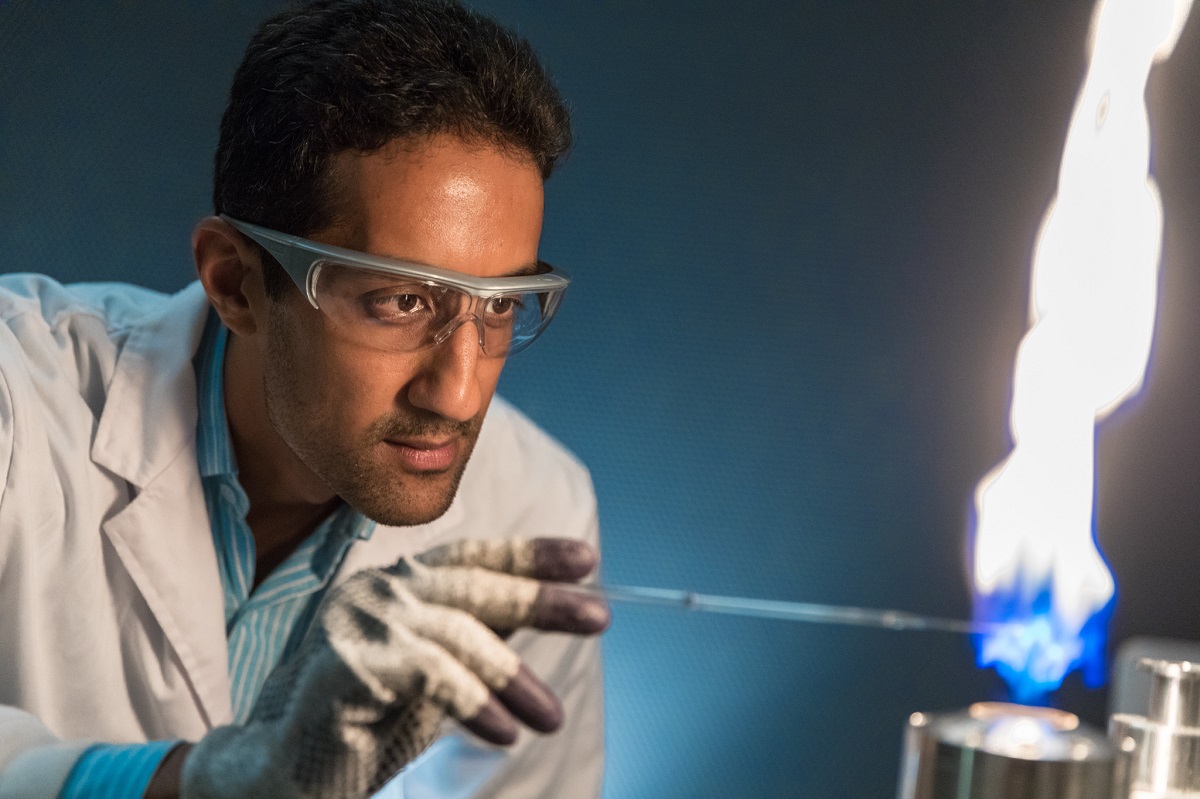 Ph.D. student Bogdan Dragos Ilies is currently studying under the supervision of Associate Professor Mani Sarathy (pictured here), the associate director of the University's Clean Combustion Research Center. File photo.
KAUST is not Dragos Ilies' first experience of studying abroad. His passion for chemistry led him to first study at the University of Glasgow, where he demonstrated plastic can be made from solar energy. He then completed an internship at German chemical company BASF before coming to KAUST.

"I am very pleased that Bogdan has won this award," Tester said. "He is a very smart and hard-working student who is very dedicated to the pursuit of scientific knowledge...[He] clearly revels in discovery and the application of discoveries for society."

Dragos Ilies' supervisor Sarathy added, "[Bogdan] has many qualities of an outstanding and talented researcher. He exhibits remarkable creativity; he actively pursues partnership to develop his research; and he works hard through failure and success. This award is just one of what I am sure will be many recognitions for Bogdan as he continues to grow in excellence."
"Being recognized as an outstanding Romanian student abroad is very rewarding and gives recognition to all the [research] efforts...and opens [doors] to new collaborations," Dragos Ilies concluded.