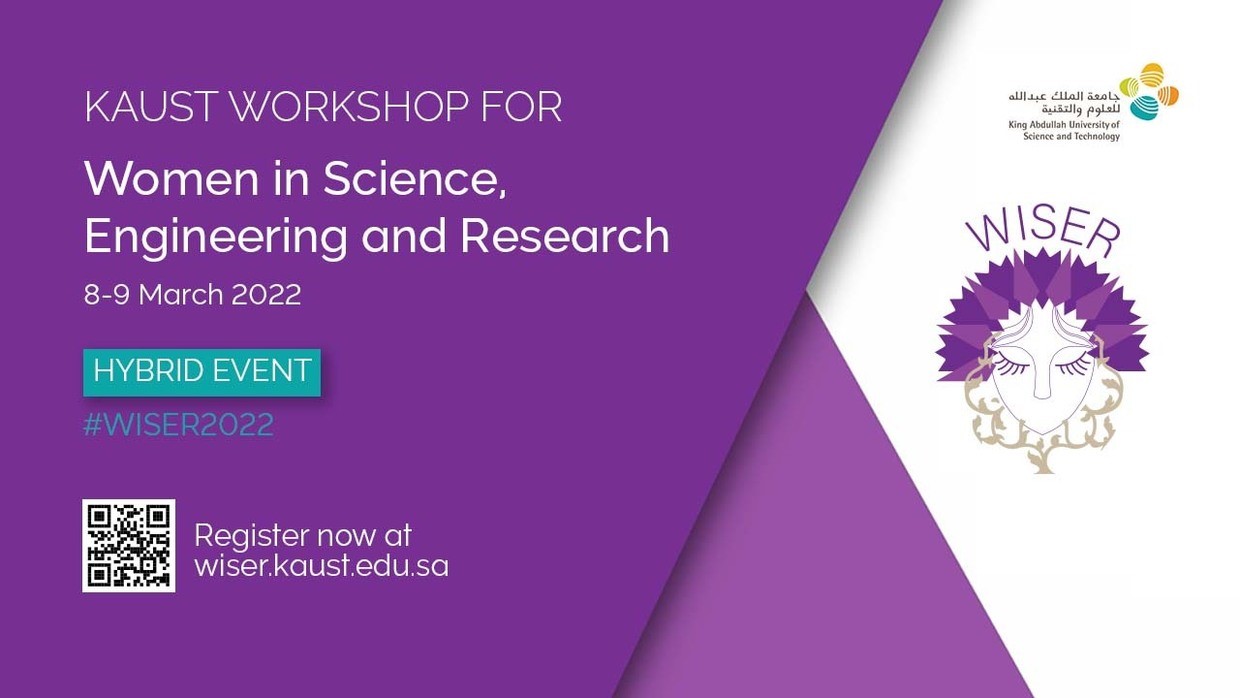 KAUST aspires to be a destination for education and research in science and technology. By inspiring discoveries to address global challenges, KAUST aims at being a beacon of knowledge that bridges people and cultures for the betterment of humanity. These goals cannot be reached without a strong contribution from women.
We are inviting you to attend the KAUST Workshop for Women in Science, Engineering, and Research (WISER), on March 8-9, 2022. This hybrid event will be held on Zoom and in person at the University campus.
The workshop will include talks by renowned scientists and engineers about their personal journeys, struggles, and life-changing approaches. Experts in gender equity will also share their recent discoveries. Practical sessions about how to address gender issues, guidelines to successful interviews, leadership and time management techniques will be proposed.
For more details please check the website https://wiser.kaust.edu.sa/