Title
Hydrogen Production from Pyrolysis of Hydrocarbons in High Temperature Molten Media; Process Modelling and Techno-economic Assessment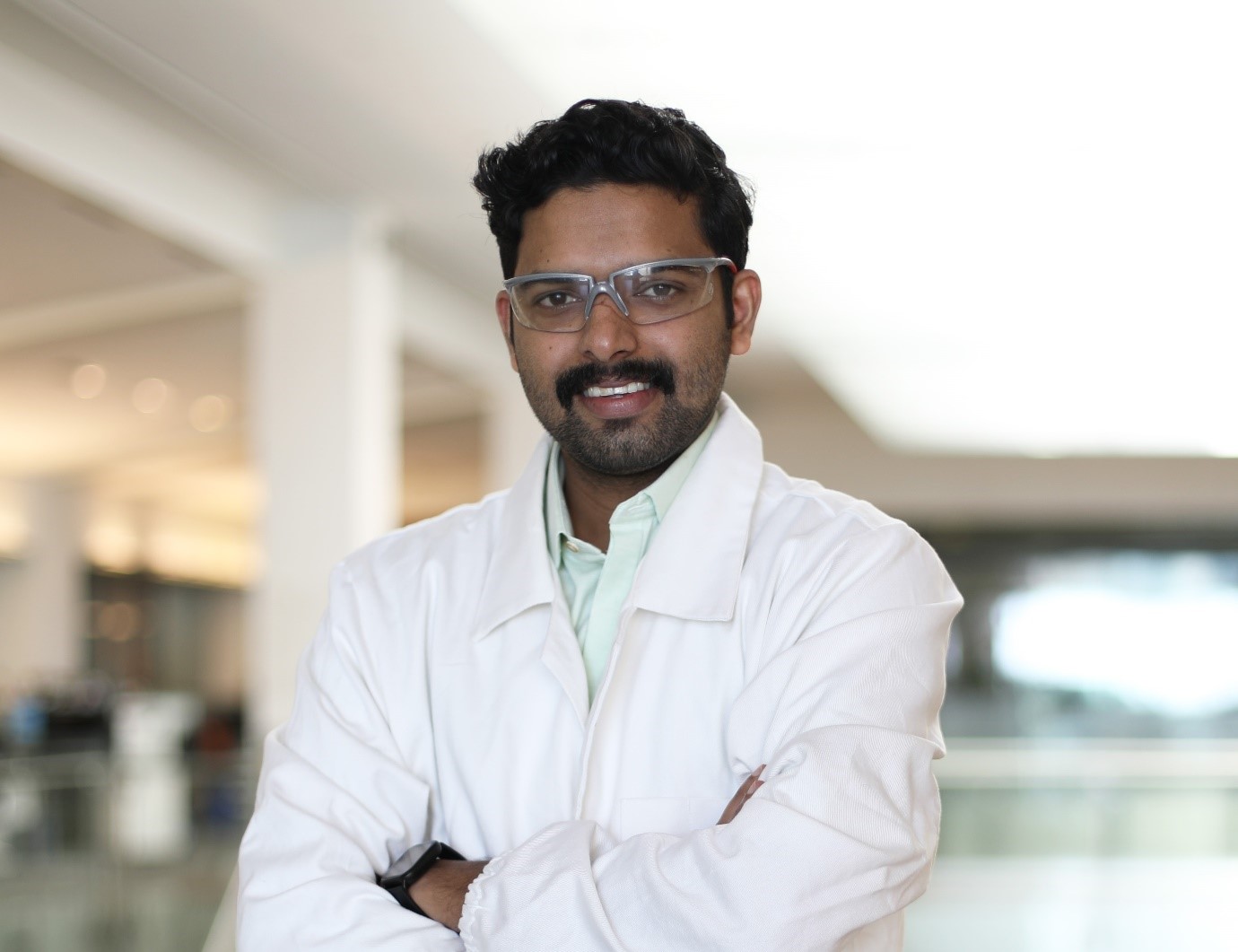 Fabiyan Angikath Shamsudheen, Ph.D. Candidate supervised by Prof. Mani Sarathy

Date: Tuesday, October 10, 2023
Time: 9.30 - 10.30 AM
Location: Building 5, Level 5, Room 5209
Zoom Link: https://kaust.zoom.us/j/2438233799
Abstract

The continuous discovery of natural gas reserves in various parts of the world, particularly in the Kingdom of Saudi Arabia and United States, offers a valuable source of low-cost methane. Methane pyrolysis (MP) could present a cost-effective and CO2 free method to produce industrial hydrogen, acting as a transitional solution until a sustainable energy infrastructure is established such as green hydrogen production. However, two major challenges hinder the widespread implementation of methane pyrolysis. Firstly, finding a catalytic pathway that avoids deactivation from solid carbon formation, and secondly, developing a low-cost separation process for continuous extraction of hydrogen and solid carbon from the reactor. Molten environments, such as molten metals and molten salts, have shown promise in overcoming these challenges. These environments facilitate the separation of solid carbon while providing a continuously renewed, catalytic gas-liquid interface.
This thesis work aims to establish a comprehensive and robust modeling framework for molten bubble column reactors employed in hydrocarbon pyrolysis. The study mainly explores the pyrolysis of higher hydrocarbons beyond methane, developing a kinetics model that captures the different stages of the pyrolysis process. Emphasis is placed on understanding the relationship between hydrogen extraction and the distribution of functional groups, such as paraffins, iso-paraffins, cyclicity, olefins, aromatics etc. The modeling approach encompasses both inactive and catalytically active molten environments, taking into account the influence of molten media properties on catalytic activity and bubble size distribution.
Furthermore, the thesis establishes a comprehensive process flow model by integrating the reactor model with various hydrocarbon feedstocks, including natural gas and vacuum residue. Process metrics such as efficiency and economic assessment are employed to evaluate the feasibility of hydrogen production. The investigation also explores the integration of molten pyrolysis with a carbon gasification chemical looping method, enabling additional hydrogen generation and showcasing advantages such as enhanced efficiency, reduced energy demand, and favorable techno-economic performance. As a result of these advancements, the envisioned outcome is to achieve a highly desirable turquoise hydrogen production cost of less than $1.5 /kg with zero/minimal CO2 emissions.
Fabiyan Angikath is a Ph.D. candidate in the Chemical Engineering program at KAUST CCRC. He is a transport and energy researcher with expertise in chemical kinetics, CFD modeling of engine combustion, and multiphase flows. He has been trained in a variety of simulation projects and served as a visiting researcher at Aramco Research Centre-Detroit, USA. He is keen to leverage his experience to solve challenging issues relating to reducing emissions in global transport and, more importantly, in the development of alternate technologies for sustainable hydrogen production and decarbonization. Prior to joining KAUST, he worked as a Process Engineer at Reliance Industries, Ltd., India. He received his Bachelor of Technology Degree in Chemical Engineering at Indian Institute of Technology Madras. He is the recipient of Dean's Award 2022 in Chemical Engineering Program at KAUST and was a finalist in the Falling Wall Lab competition that was held in Berlin, 2021.